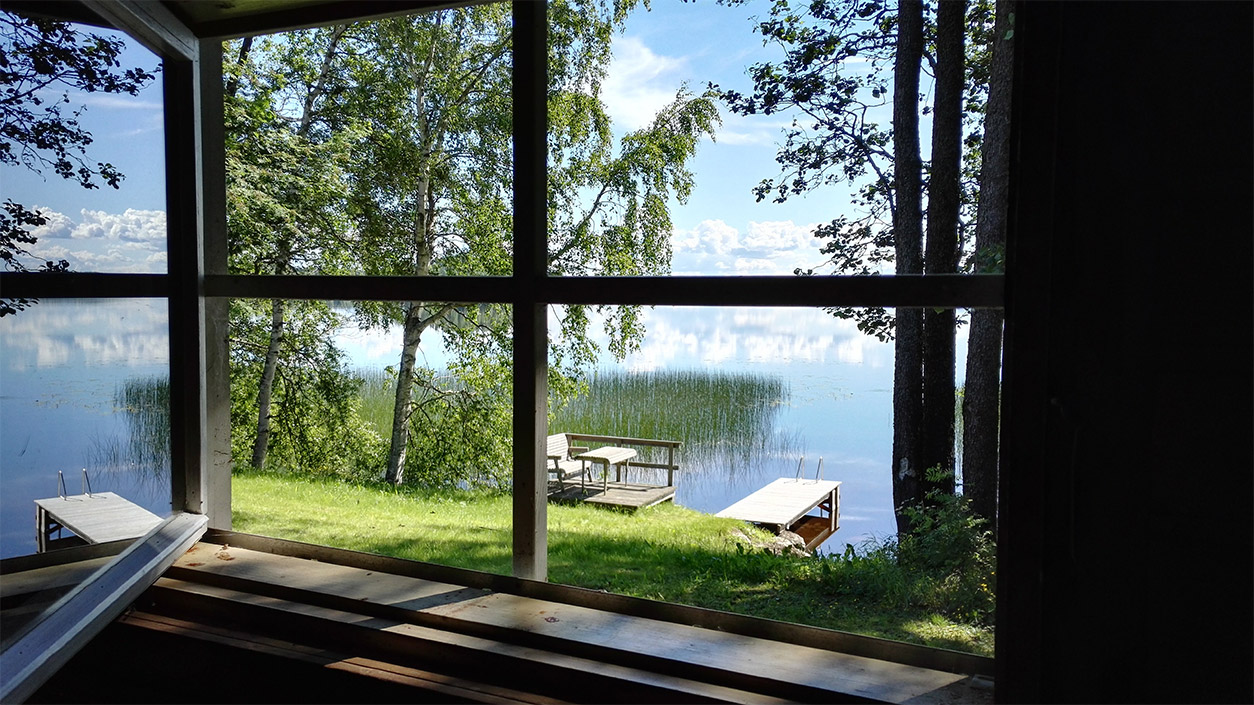 Welcome to Rantahujo holiday cottages, by the lake Mouhijärvi!
Shake off the stress and rush from your shoulders, turn off your mobile, forget your laptop at home and slow down your life, even for a little while!
Rantahujo holiday cottages are located by the beautiful lake Mouhijärvi. We are part of Sastamala town, but in fact, we are in the countryside – surrounded by fields, lakes and forests. There are three cottages that you can choose from: Pihlajatupa and Haukiranta can be used whole year-round and Hiekkaranta is for summer use.
In our cottages you can either sit back, relax and rest, or enjoy different activities that the environment offers. There are golfcourse, ski center, hiking paths etc. within a nice distance. And of course you can go fishing or you can pick berries or mushrooms just by taking a few steps from the cottage. If you want something fun for the whole family in the summer, you can pay a visit to the near farm animal zoo or make a trip to the amusement park in Tampere. The museum of Finnish book – Pukstaavi and the House of Mr. Clutterbuck in Sastamala center are open the whole year. Near the cottages, there is a playground where you can find beach volley court, kids' playhouse and swings.
In Rantahujo holiday cottages you can just be and enjoy. The nature in autumn is beautiful with its many colours and fresh air. You can enjoy these by taking a walk or by rowing on the lake. In the winter, you can light up a fire in the fireplace, sit in the corner of the sofa and have a cup of hot chocolate. In the spring, you can watch swans flying back home as well as other cheerly singing birds. And in the summer you can just amaze the blue colour of the lake and the beautiful shades of green that the nature wears. It is easy to enjoy your holiday when you can just be!
Come and build your kind of holiday!